BODY AND WHEEL COSMETIC RECONDITIONING
Restore Your Car to Showroom Condition with our "Mint" Cosmetic Reconditioning Services Inexpensively remove those annoying scrapes, scratches, dents with new state of the art Mint Cosmetic Reconditioning service. Most work can be completed while your car is in for service AND are at a fraction of the cost of a body shop PLUS repair does not get reported to Carfax. CONTACT US or call us at 877.712.3023 today for details or talk to your service adviser next time you visit our dealership.
Mint Value
All repairs are completed by highly trained, certified Mint technicians
All repairs come with 100% money back guarantee
All repairs are done on premise and most completed without interruption to your regular service work
Cost of services is below body shop prices
Repairs don't get reported to CARFAX
No additional appointment necessary
Contact us by going to our contact form or call 877.712.3023
McGrath Lexus of Westmont
is an exclusive Mint Service dealer
in the Chicagoland.

MINT COSMETIC RECONDITIONING - WE CAN...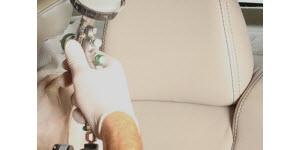 LEATHER REPAIR
Leather seats and interiors add value to your vehicle and enhance the overall appearance and comfort. Unfortunately, daily use may lead to tears, scuffs and discoloration of your leather interior.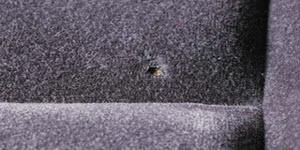 SEAT REPAIR
From repairing rips and burns to refurbishing leather seat repairs, Our automotive reconditioning technicians can restore the seats in your vehicle to their original appearance.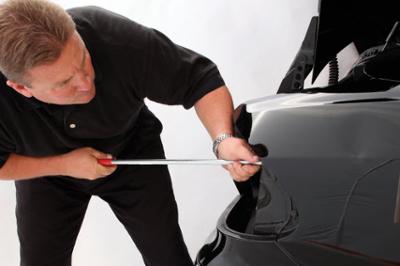 REMOVE DENTS AND DINGS
Paintless dent removal; restores dents, dings and creases back to their original condition.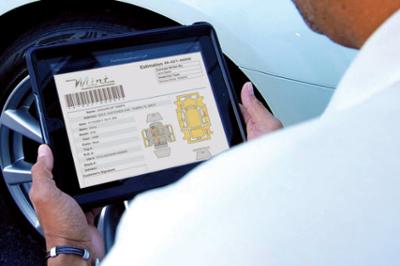 FIX MINOR PAINT DAMAGE
On-site body shop quality repairs for scratches, scrapes, creases, and road rash.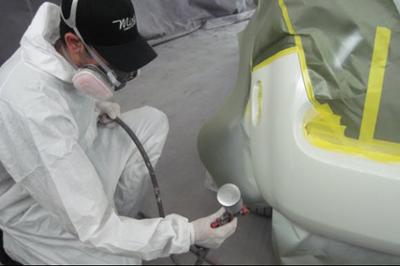 REPAIR DAMAGED BUMPERS
Bumper restoration during an already scheduled service appointment.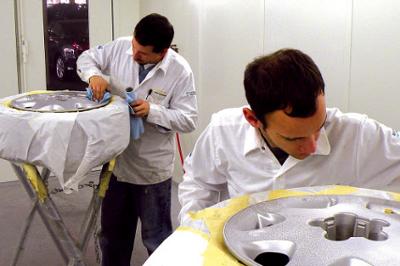 RESTORE ALLOY WHEELS
Refinish wheels damaged by curb rash and abrasions.
You don't drive around with annoying scrapes, scratches, dents or dings and other imperfections. Let McGrath Lexus of Westmont fix them today with our new state of the art Mint Cosmetic Reconditioning service. All repairs are completed with unparalleled expertise by highly trained, certified Mint technicians on our premises using state of the art and eco-friendly processes. And Mint Reconditioning will also help retain the maximum value of your vehicle; not to mention the satisfaction you'll get from driving a Lexus that always looks showroom new.
MINT REPAIR: BEFORE AND AFTER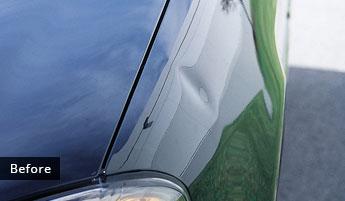 DENT BEFORE
Certain events have a way of ruining a perfectly good day with an unexpected expense. Vehicle dings and dents are a prime example of those unfortunate events that you don't see coming, but need to repair quickly and affordably.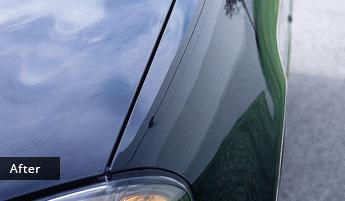 REPAIR AFTER
Restore your car to its original beauty and enjoy our 100% customer satisfaction guarantee with our limited lifetime warranty.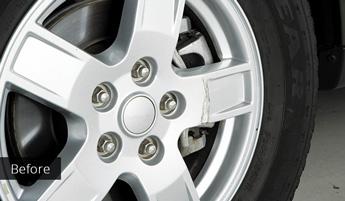 WHEEL BEFORE
We offer several different wheel types with a wide variety of wheel damage. From scratches, gouges and corrosion to cracked or damaged rims, bent wheels and peeling clear coats.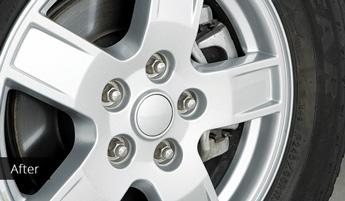 WHEEL AFTER
Our wheel repair process begins with a wheel and rim inspection and could include wheel straightening, polishing, buffing, grinding and repainting to ensure that the repaired wheels match all of the other wheels on your vehicle.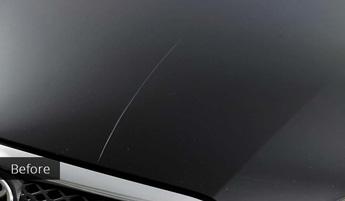 SCRATCH BEFORE
Keys, unruly grocery carts and other drivers don't always have your vehicle's appearance at the top of their priority list. As a result, paint scratches happen – and they take away from the overall value and curb appeal of your vehicle.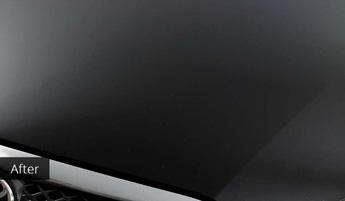 REPAIR AFTER
Our specialists are highly trained in auto scratch repair and can often repair auto scratches without requiring a full new coat of paint, saving you money and getting your vehicle back on the road quickly.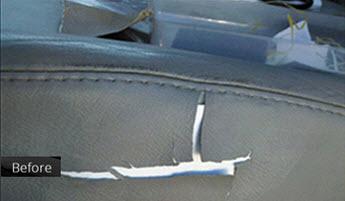 UPHOLSTERY BEFORE
Scuffs, tears and holes in a vehicle's vinyl can take away from its value quickly. Our automotive reconditioning experts provide vehicle owners with peace of mind and satisfaction-guaranteed repairs on vinyl upholstery.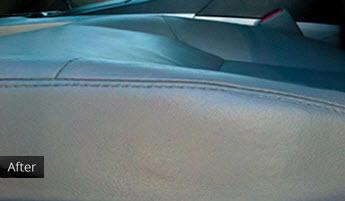 UPHOLSTERY AFTER
Enhance your vehicle's appearance and improve its value by trusting your vinyl seat repair to McGrath Lexus of Westmont's highly trained technicians.