FEMALE FRIENDLY DEALERSHIP
FEMALE FRIENDLY DEALERSHIP
McGrath Lexus of Westmont is celebrating its 15th year as a Female Friendly dealership. The sales initiative started as the dealership took on a strong foundation of professional women who were eager to sell cars. The ladies took a unique approach in an industry mostly made of men that typically work alone- they teamed up to come up with a sales experience with no pressure and an enjoyable car buying experience. 15 Years later we have grow to have 11 enthusiastic, and positive women on our sales and service staff excited to help out other women. Contact McGrath Lexus at 877-689-1784 and ask for a saleswoman.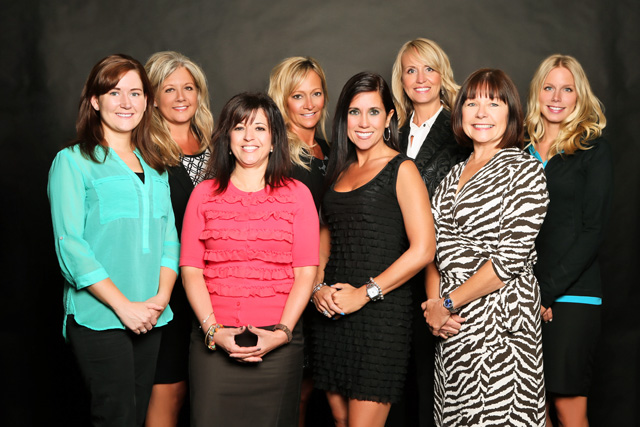 MARIA GIAMPIETRO
My name is Maria Giampietro and as Customer Relations Manager of McGrath Lexus of Westmont I am passionately committed to providing our customers with an experience that stands above the rest, by delivering the highest levels of quality and pride. This commitment is successfully achieved by seamlessly meeting our customers' needs in every thought, work and gesture. We will treat each customer as we would a guest in our own home.
RITA BARKSTROM
My name is Rita Barkstrom and I am a Master Certified Sales and Leasing Consultant at McGrath Lexus of Westmont. I have been with McGrath Lexus since 2000. Prior to working at McGrath Lexus I worked as a store manager for two large retail companies. I am very committed to my career and take great pride in the fact that a majority of my business is based on repeat clients and referrals. McGrath Lexus of Westmont has been a consistently top ranked. I look forward to meeting you and serving your luxury car needs for years to come.
ALISA GRIFFEN-DUNLAP
My name is Alisa Griffen-Dunlap and I am a Master Certified Lexus Lease and Sales Consultant. I started here at McGrath Lexus of Westmont in 2001 and must say I still have so much passion for the Lexus products. I understand that purchasing a vehicle can be intimidating to some folks so I do my very best to make this a pleasant experience. From the moment you walk in our doors to the day you drive home in your new Lexus, I promise only the best in customer service. During your ownership, I will be here for you. Not only do I represent the Lexus product I also represent a dealership that believes that if it was not for our customers, we would not be where we are today. We treat you as if you are a guest in our home. I would love to welcome you to the McGrath Lexus of Westmont family.
CHRISTI BROOKER
My name is Christi Brooker and I am a Sales and Leasing Consultant at McGrath Lexus of Westmont. I have been in the retail business for the past 20 years and I joined the McGrath Lexus of Westmont Family in 2008. As soon as I walked in I knew this was the place for me. The atmosphere is warm and welcoming. Something I found quite unique for a dealership. This is a place a woman can walk into with the utmost confidence and find the guidance that she will need in the purchase of her next new luxury car. After your purchase you will be pleasantly surprised by the outstanding customer service our staff provides. I have assisted quite a few women with their luxury vehicle purchases and look forward to assisting many more. McGrath Lexus of Westmont is truly a female friendly dealership. I look forward to assisting you and making your next luxury car buying experience one that will be unique, pleasant and most memorable.